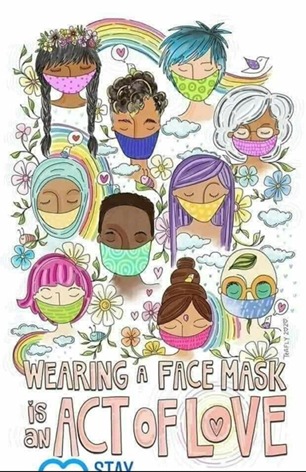 When I wear a mask in public:
I want you to know that I am educated enough to know that I could be asymptomatic and still give you the virus.
No, I don't "live in fear" of the virus; I just want to be part of the solution, not the problem.
I don't feel like the "government is controlling me;" I feel like I'm being a contributing adult to society and I want to teach others the same.
The world doesn't revolve around me. It's not all about me and my comfort.
If we all could live with other people's consideration in mind, this whole world would be a much better place.
Wearing a mask doesn't make me weak, scared, stupid, or even "controlled." It makes me considerate.
When you think about how you look, how uncomfortable it is, or what others think of you, just imagine someone close to you - a child, a father, a mother, grandparent, aunt, or uncle - choking on a respirator , alone without you or any family member allowed at bedside.
Ask yourself if you could have sucked it up a little for them.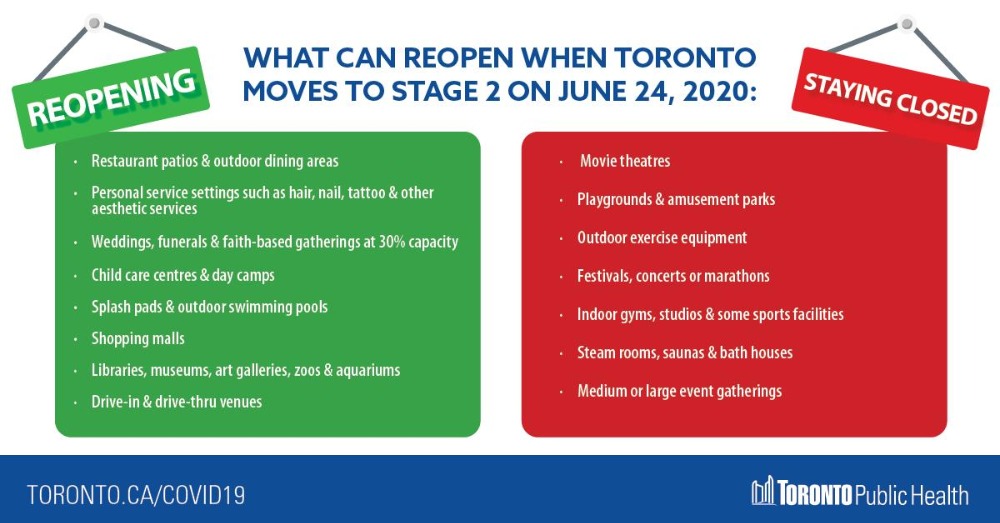 NEW JUNE 22, 2020: Ontario Moving Toronto and Peel Region into Stage 2

:
details here find out what this means to you.
Think you might have COVID-19?
Then go get tested. You can now go to a testing centre and be tested.
Locations can be found here
Note: our nearest Covid-19 test centre is North York General Hospital, 4001 Leslie Street. At the Emergency Department. Open 24 hours.


GLOBAL MAYORS COVID-19 RECOVERY TASK FORCE
C40 mayors have united to launch the Global Mayors COVID-19 Recovery Task Force to rebuild our cities & economies in a way that improves public health, reduces inequality and addresses the climate crisis. The COVID-19 pandemic has profoundly impacted the world's cities. It is not just a global health crisis, but a social and economic crisis, the effects of which will be felt for years to come.
It is clear that the harm caused by COVID-19 has not been equitable. We, as leaders of major cities across the globe, are clear that our ambition should not be a return to 'normal' – our goal is to build a better, more sustainable, more resilient and fairer society out of the recovery from the COVID-19 crisis.  READ THE FULL ANNOUNCEMENT - CLICK HERE!


WORDS LEAD ACTIONS -
Social Distancing or Physical Distancing?
Companies and Business across Toronto are getting ready to "open for business" in the weeks ahead subject to the mandates from the Province.  We wanted to share some information on one of the best "get ready for business under our new norm" Webinars members of your BVA Executive have participated in to date.
Social distancing or physical distancing: What's the difference and which is best?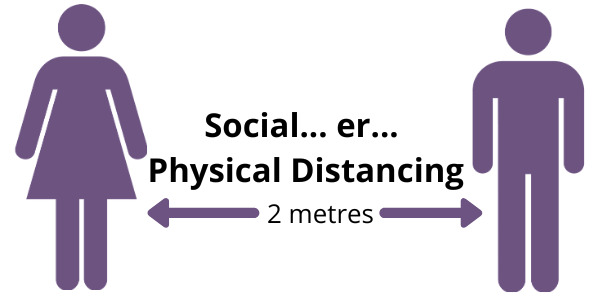 As we're living the reality of the COVID-19 pandemic, we've been covering our mouths, washing our hands and practicing "social distancing." But the conversation is shifting from "social distancing" towards "physical distancing."
Why? Because of the unseen impact of social distancing and isolation on our mental health and emotional well-being. Knowing the difference can help us improve our mental health during these unprecedented times.  READ THE FULL ARTICLE - CLICK HERE!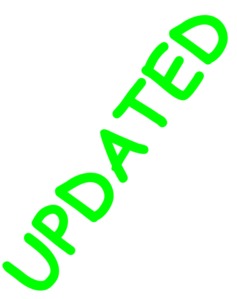 CONTACT TRACING - it's happening!
From Toronto Public Health

Learn more about it and why it is an important tool to community health.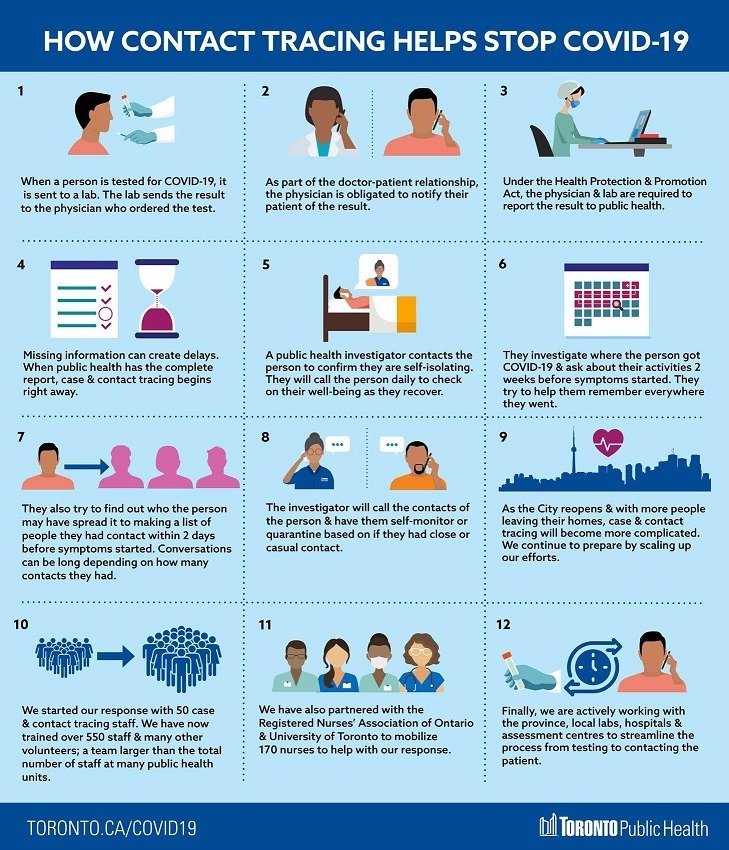 GOOD NEWS - free access to Psychologists for frontline workers.

Ontario front-line workers and their dependents can now access psychologists at no cost through 211 during COVID 19
This partnership will enable frontline workers without extended health benefits to access psychological services at no cost throughout the course of the COVID-19 pandemic response.
This announcement expands OPA's current Disaster Response Network (DRN) program in Toronto with 211 Central to the rest of the province. The DRN program can provide up to 6 mental health treatment sessions with a psychologist at no cost for frontline workers in any industry, and their dependants, who may have developed mental health struggles and have no, or limited, extended health coverage. Frontline persons requiring mental health coverage can be referred and guided by calling 211.

VOLUNTEERS NEEDED

BVA is seeking volunteers who are able to assist residents in self isolating, unable to go grocery shopping, or pickup needed prescriptions. If you are able to assist, or need assistance, please contact our BVA president, Harold Rosenfeld.           Contact information: go to Contact Us.


WHAT YOU CAN DO TO SUPPORT OTHERS:
Wash your hands - don't touch your face - wear a mask