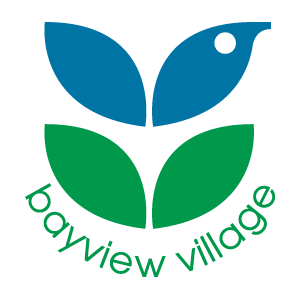 2024 BVA Membership

- $25/year               
  New members can join online or by mailing this form          
  Existing members can renew here.
Membership is effective immediately until Dec 31st 2024
Comments and feedback are always welcome via email

[email protected]

Have you lost your keys?  2 sets of keys were found in the neighbourhood and given to the BVA on Nov 15/23.   Contact the BVA at [email protected] 


Discover the Magic of Bayview Village through your Association

🤝 Community Driven: Over the years, residents have chosen Bayview Village not just for its aesthetics, but for the warm, welcoming neighbors and our active Bayview Village Association ("BVA"). Our association is the heart of the community, where like-minded neighbors work together to enhance our living experience.

🌍 Diverse Perspectives: Our association is a melting pot of diverse backgrounds, providing rich, varied insights. While you might come as a stranger, you'll leave with friends and a stronger bond with your neighbors.
🎉 Have Fun: Beyond meetings, BVA hosts lively events that let you mingle, enjoy, and feel the pulse of our community. From our Ice Cream Socials, Neighbourhood, Guided Ravine Walks, Book Clubs, Cooking Classes, Outdoor Street Concepts and Town Hall Meetings to other engaging events, there's something for everyone.
🌲 Melding with Nature: Our design philosophy? Fitting our community into the landscape, not the other way around. With streets named after racehorses and plans designed by the visionary Dr. E.G. Faludi, our neighborhood respects the natural contours and beauty of the land.
💼 Sharpen Your Leadership Skills: Joining the BVA is more than just becoming a member; it's an opportunity to hone leadership skills, make decisions that shape our future, and understand city regulations that directly affect us.
Why Join your BVA? Because it's where the legacy of Bayview Village's yesteryears meets today's dreams. Whether you're passionate about bettering our streets, parks, safety, or just looking for a fun-filled community event, BVA is where you belong. Dive into a realm where you're not just a resident, but an integral part of our community's growth and vibrancy.  For more information, contact [email protected] today!
__________________________________

Art Connects Bayview Village success!

Thanks to all who attended our ART CONNECTS BAYVIEW VILLAGE. Featuring talented local artists and their work that ranged from oil paintings, watercolours, sculpture, photography, published art books to dance and music. It was held at the presentation centre for Concord Adex North York surrounded by their displays of Public Art - this event was a wonderful example of celebrating both the Arts and the Community. 
__________________________________

BVA Ice Cream Socials

We are holding Ice Cream Socials across Bayview Village. Stop by for a visit, chat with neighbours, enjoy an ice cream cone or a freezie.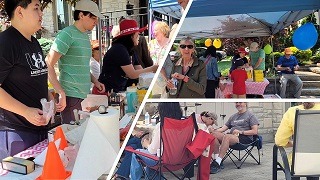 BVA Jazz Night: The Ron Johnston Trio

Big Thanks to our musicians and to our evening's sponsor: Golden Bee Homes for allowing us to present this event

Did you miss our BVA Jazz Night?   Enjoy this brief clip from the evening