Three Covid Immunization Clinics Scheduled for North York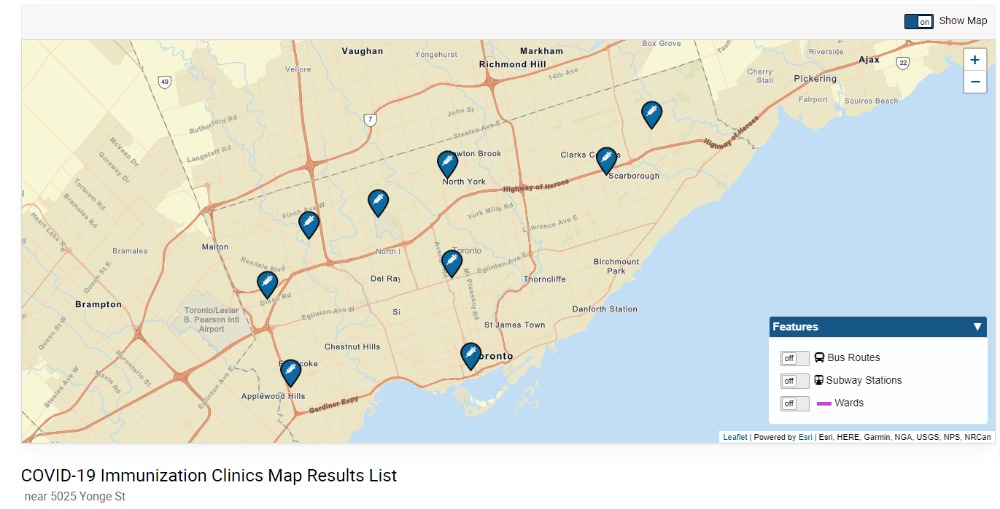 The City of Toronto's Immunization Task Force is readying
nine City-operated COVID-19 immunization clinics to open
when an adequate vaccine supply is secured by the Government of Canada and the Province of Ontario.
The scheduled clinics are in strategically-located areas of the city and are part of an overall vaccination program that includes mobile clinics and response teams to ensure priority neighbourhoods and vulnerable populations have access to immunization and are part of a wider community plan that involves health sector partners, including hospitals and other community health organizations.
More details about vaccination eligibility and the phased timing is available on
the Province of Ontario's Web Site
.
While much of this information is still very general, keep checking this space as the specifics affecting vaccination in our area will be published as soon as they become available.